About Us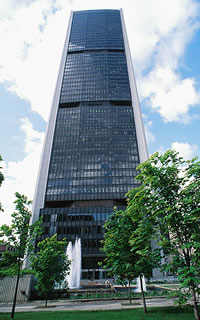 Madison Executive specialises in the dynamic business field of Business Transformation and Change Management.
Our talented consultants have expertise in Kaizen Continuous Improvement, Six Sigma, Lean Coaches to Senior Transformation and Change Managers, Project Management, Operations, Business Process re-engineering and Business Analysis.
We also thrive in handling those 'left of centre' roles.
With an in-depth understanding of the intricacies and challenges of recruiting candidates, our approach incorporates technical and personal aspects. Our focus is matching the right skills for the role and most importantly, we strive for the right personality and cultural fit for both the client and candidate.
We believe achieving this correct fit is the single biggest factor in recruitment success. We excel by dedicating the time to get to know our clients' and candidates' specific needs and delivering the right solution, every time.
Zina Coraci – Principal
Zina's honest and open approach to recruitment ensures relationships last long past the original placement. In fact, over 70% of placements are from candidate referrals.
Starting out with her own successful accountancy business, Zina decided to change direction many years ago to use her people skills in the best possible way. Over ten years on, she is a highly experienced and successful recruitment consultant, working closely with large financial corporations, health organisations, transport companies and manufacturers.
Zina's core values – integrity, honesty and sincerity – are injected across the business with a proven track record of success.