Clients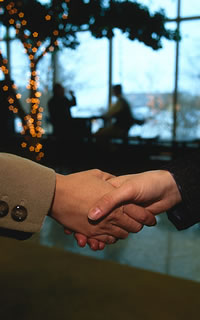 At Madison Executive, we understand the challenge employers face when looking for the right personality and skills to fit their organisation.
We believe achieving the correct match is the single biggest factor in recruitment success – and it is our aim to help you achieve it.
We start by working with you to identify your unique needs. Our expertise and market understanding is vital throughout this process.
We share our knowledge and experience, and use it to ensure there is a tight skills match between our recommended candidate and the role.
And most importantly, we strive for the right personality and cultural fit for both the client and candidate, resulting in long-term success. For an open discussion about our approach, please contact us.
Client Testimonials
Zina Coraci has played a critical role in supporting me to set up the Lean Six Sigma program at Australia Post. Zina's connections and reputation across the Lean Six Sigma community have meant that I have been able to be quite specific about the type of experience and skills required to get the program up and running and Zina has been able to find appropriate candidates that meet the brief. I have no hesitation in calling Zina when I am looking for new candidates and confidence that the people she put's forward are of a high standard. Zina is someone I will continue to work with as our program evolves.
Stuart Barnett
General Manager - Business Efficiency
Australia Post
---
I have had experience of Madison Executive as both a Candidate and as a Client, Zina uniquely applies a thorough and professional approach from both perspectives. Zina gets to understand all aspects of the candidates skills, experience and career aspirations, she takes time to understand the cultural fit before putting you forward to a role. As a client you see the benefits of the thorough research into candidates which is equalled by her understanding of the client brief and always puts forward quality candidates for interview. Rarely do you see an agent follow up and check things are progressing after the recruitment process is complete – this demonstrates her commitment and professional approach to recruitment. Zina has a great knowledge of the Lean Six Sigma and Business Improvement market and highly recommend using Madison Executive as a Candidate and as a Client.
Wayne Jarman
Senior Process Consultant
---
Zina has assisted me in recruiting staff.  She has high levels of both energy and integrity. I would fully recommend Zina in the future. She will always go the extra mile to find the person you are looking for.
Peter McDonald
Strategic Planning Manager
Sydney Water
---
Before we started using Madison Executive, we went through several recruitment procedures, both internally and externally. Now, after working with Zina at Madison Executive for more than 2 years, I finally understand what it is like to have a true partner to our business, someone who understands what long term success looks likes and can find the perfect fit for us. When I look at all of our long term high performers, they have actually almost all come from Madison Executive. Not only are we getting the perfect fit for long term success, working in partnership with a company that has the integrity, energy and authenticity to truly exceed our expectations every time has been such a delight. Zina is like an extension to our team, and a high performing perfect fit at that! If you don't get on board, you are crazy!
Melitta Siragusa
Manager - Kaizen (EPI) Support Team
National Australia Bank
---
I first met Zina approximately 10 years ago when I was setting up a large shared service centre.  Zina took the time to ensure that she understood my requirements and then set about filling the positions with candidates that matched the skills set required.  I have always found her to be efficient, professional and friendly, never wasting my time with unsuitable candidates.  I would recommend Zina and Madison Executive to any employer.
Lesley Mohamad
Administration Manager, Healthscope Medical Centre
Formerly Accounting Manager, Mayne Health