Candidates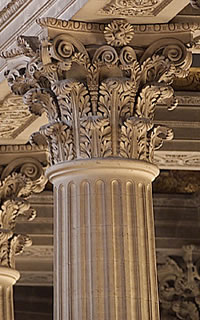 Are you looking for that next step in your career?
At Madison Executive, we are always on the look-out for top talent. We have both contract and permanent opportunities for candidates who have strong stakeholder management skills with proven technical ability in any of the following fields:
Business Transformation
Change Management
Six Sigma / Project Management
Kaizen Continuous Improvement
Lean Manufacturing
Operations
Business Process re-engineering
Business Analysis
Is this you? If so, for a confidential discussion, please contact us.
All enquiries are dealt with in the strictest confidence. No unauthorised submission of any candidate's resume will occur. Communication is the key in our relationship.
Candidate Testimonials
Open two way communication is one of key to success in business transformation, during the process of looking for a new role Madison Executive continually delivered in this regard, taking the time to truly know what I was truly looking for, providing updates & prompt response to any questions that arose. It refreshing to see qualities expected within the industry being understood and practiced by a recruitment agency that supports it.
Oliver Hatch
Lead Process Consultant
---
I have dealt with over 50+ recruitment agencies in my 8 year career in Australia. Out of which there are only a select few who left an impression on me as a recruiter and Zina certainly stands out of those select few. The key reason I can never forget my dealings with Zina is she trusted me and provided me with an opportunity when the market was down. Her support and cooperation at the time was unparalleled. Having said that, she is not the kind of recruiter who will hire you for a position and forget about you, she has kept in touch all these years and has always endeavoured to keep me in the loop if an exciting opportunity comes through. Thank you Zina.
Anupam Singh
Business Analyst
---
I came across Madison Executive and Zina through a job advertisement. Of all the recruitment consultants that I have dealt with in my professional career, Zina was a stand-out. She was very professional, yet warm and friendly at the same time. I had the feeling that I have known her all my life. Instead of suggesting what I should do with my career, she listened to my interests and catered the Clients to my preference base.  I will continue the professional relationship with Zina and Madison Executive for years to come.
Sudharsan Raghunathan
Project Manager
Rio Tinto
---
Since my first conversation with Zina in 2007, I have found her a pleasure to deal with. I have also found that Zina has one of the best networks in Australia of improvement professionals for the finance industry with the right attitude, experience and ability to plug into. Above and beyond others, it is Zina's ability to genuinely and honestly understand and match the needs of the employer and potential employees that has helped her to create such a valuable network. You can save a lot of time and effort by speaking to Zina when looking for resources in this field.
Mark Ley
Head of GBS Efficiency Program, Efficiency 
Off-shoring and Knowledge Services 
National Australia Bank
---
I haven't known Zina for very long, and was blown away by her professional approach and attitude towards partnering in matching me with the right role.  It is refreshing to finally find a recruiter that is focused, listens and has knowledge of what I do.  Within a few weeks I had interviews and a choice to make which has certainly not been my experience with other recruiters.
Lesley Rushmer
Six Sigma Black Belt
---
Zina is not one to provide the pure service of a recruitment agent. She goes far beyond that and works with you to develop key criteria in what you want to achieve and what job / organisation / industry will best suit you. This allowed Zina to identify me in a role and organisation in which I have enjoyed immensely over the last two years. With Zina, it is not about cut and run, it is about the relationship with the candidate ongoing in providing guidance and advice.
Michael Michael
Senior Manager, Efficiency Services 
EO&KS - Efficiency Services
National Australia Bank